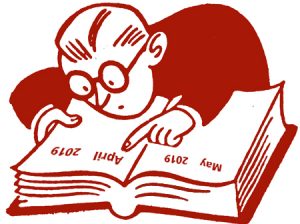 The table below shows a provisional list of meetings for the year.
When more details are available you will see the Date entry becomes a link for further details about the event so you may click on the Date for more information.
Unless otherwise stated in the Event Details, admission to the meetings is free but usually requires a ticket for refreshments.  Tickets will be available online
The programme of events for earlier years from 1991 may be found on the Meeting Archive page or for more recent events from 2005 in the ACHIEVEMENT AND PERFORMANCE: MEETING DETAILS section of the Trustees' (or Secretary's) Annual Reports.