01 May

AGM 2020 and SPEAKERS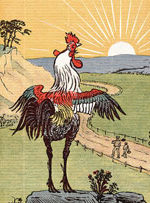 ANNUAL GENERAL MEETING 2020 and SPEAKERS
Many organisations require an Annual General Meeting and the Colour Group (GB) is no exception.
The business, however, should not take up too much time before we get to the speakers – details will be announced soon.
Date and Time:
Wednesday 01 May 2020, City University.
Admission:
Admission is free but a ticket will be required for the Granville-Halsted Tea.
Tickets will be available here nearer the time.