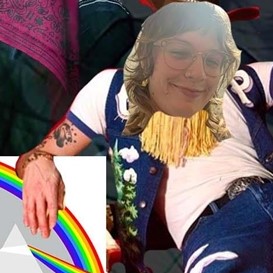 22 Nov

Colour Radio Open Mic & Listening Event with Safe + Sound

On Tuesday 22nd November, the Colour Group (GB) will co-host a listening event with Safe + Sound radio, to listen to their Open Mic audio production on the theme of COLOUR.

Safe + Sound is a bi-monthly audio open mic night and radio show broadcast on Resonance FM, previous episodes of which are available to listen to here. It is produced by Jesse Lawson and Katie Callin. They receive and curate open submissions for the listening event, and will broadcast recordings from the night on their next show.

If you would like to submit "literally any audio up to 7 minutes" (radio docs, podcasts, music + and sound art are all welcome) on the theme of 'colour', email safesoundshow@gmail.com.

The event will also raise money through ticket donations to Lesbians and Gays Support the Migrants (LGSM)

Buy your ticket here

Jesse Lawson is a multi award winning freelance audio producer, sound designer and community facilitator. Katie Callin is a radio producer for the BBC and Reduced Listening.