08 Jan

COLOUR VISION MEETING and PALMER LECTURE 2020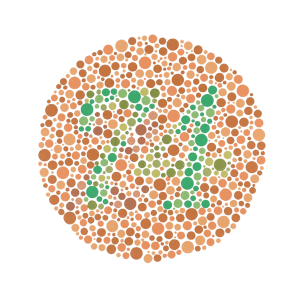 MEETINGS FOR 2019-2020
JANUARY VISION MEETING
Wednesday 08 January 2020
City University London, EC1V 0HB

The traditional January meeting
A ticket required for admission, lunch and refreshment – see bottom of page
---
PROVISIONAL PROGRAMME:
9:30 

COFFEE & REGISTRATION

10.00

Integration of surface color and gloss cues for object classification
Maria Olkkonen & Toni Saarela

 

University of Durham & University of Helsinki

10.30

Decoding unique hues from EEG signals
Tushar Chauhan Centre de Recherche Cerveau et Cognition, Université de Toulouse & Centre National de la Recherche Scientifique, University of Toulouse

11.00

fMRI decoding of chromatic and chromatic contrast in human visual cortex.
Kathy T Mullen & Erin Goddard McGill Vision Research, Dept of Ophthalmology, Montreal, Quebec, Canada

11.30 

Palmer Lecture 2020
Pathways

 

to colour in the eye and brain
Paul Martin

 

Experimental Ophthalmology, Save Sight Institute, University of Sydney,

 

Eye Hospital Campus

12.30 

LUNCH

13:30 

Colour Perception in Computer Vision: Psychophysics and Biologically-Inspired Solutions for Image Understanding
Alejandro

 

Parraga, Computer Vision Centre, UAB, Barcelona

14:00 

Time course of chromatic adaptation under dynamic lighting
Rik M. Spieringhs: KU Leuven, Belgium

14.30 

Women-in-Vision UK (WVUK)

 

Lecture 2020
What clinicians see and what stroke survivors see
Fiona Rowe Orthoptics and Health Services, University of Liverpool

15.30 

GRANVILLE TEA

16:00 

How to measure subjective saturation?
Christoph Witzel, Justus-Liebig-Universität Gießen

16.30 

Colour perception in natural images and afterimages
Christopher Tyler and Joshua Solomon City University, London

17:00 

Appearance and texture
Christine Fernandez-Maloigne Université de Poitiers

17:30 

COLOUR MATCHING: INDIVIDUAL DIFFERENCES AND RED-GREEN ANOMALOUS TRICHROMACY
Andrew Stockman

 

Institute of Ophthalmology, UCL

18:00 

Finish
Venue:
Oliver Thomson Theatre
Tait Building
City University London
Northampton Square
London, EC1V 0HB
https://www.city.ac.uk/about/campus-map/lecture-theatres/oliver-thompson-lecture-theatre
Admission:
Admission is by ticket only and the price includes tea, coffee and buffet lunch.
Determine which ticket type you want then click the orange EVENTBRITE button
and purchase your tickets. You do not need a PayPal account and may pay with any
of the popular plastic cards shown, or with PayPal if you have an account.
| | |
| --- | --- |
| £40 | Colour Group Members |
| £60 | Non-Members of the Colour Group* |
| £20 | Students Colour Group Members |
| £30 | Students Non-Members of the Colour Group* |
*Note for Non-members of the Colour Group – Membership is only £20 per annum

Abstracts:
The Abstracts may be downloaded as a PDF file here (88kb).