02 Oct

Colour Group (GB) 2023/2024 Event Calendar
Colour Group (GB) is proud to announce the 2023/24 event calendar!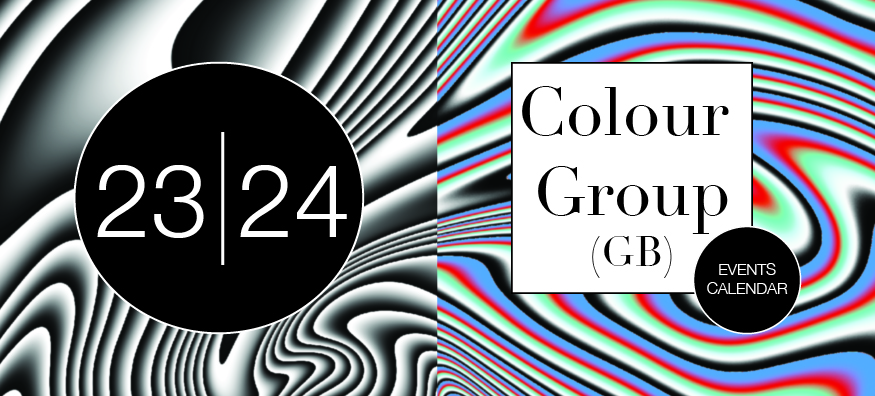 The table below shows a provisional list of meetings for the year. When more details are available you will see the Date entry becomes a link for further details about the event so you may click on the Date for more information. Unless otherwise stated in the Event Details, admission to the meetings is free but usually requires a ticket for refreshments.  Tickets will be available online via Evenbrite. If you are not already a member please join through our membership page to be the first to know about the Colour Group (GB) events and event updates.
Day
Topic
Place
Venue

Monday 02 October, 2023

Colour In Architecture

Edinburg, UK

University of Edinburgh

Wednesday




08 November, 2023

Early Career Research Award Presentations

London, UK

City University, London

Monday to Wednesday 11-13 December, 2023

Colour in Film International  

Vienna, Austria

METRO Kinokulurhaus

Wednesday 10 January, 2024

Colour Vision

London, UK

City University, London

Wednesday 07 February 2024

Newton Medal Lecture and Aware Presentation

London, UK

City University, London

Thursday 21 March, 2024

International Colour Day 

TBC

TBC

Wednesday 10 April 2024

Colour In Art

Bristol, UK

University of the West of England 

Wednesday 01 May, 2024

Annual General Meeting (AGM)

London, UK

City University, London