21 Mar

INTERNATIONAL COLOUR DAY – Drama and Light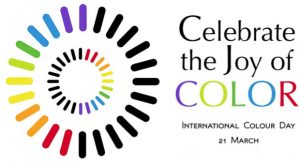 International Colour Day promotes colour awareness in many world locations on the same day. This is the eleventh year that the 21st March has been acknowledged as a day to celebrate colour internationally – and what a colourful day it is!
The Colour Group (GB) will be offering Drama and Light,  an online talk about the National Gallery in Trafalgar Square.
Art historian, lecturer and artist Gayna Pelham will continue her exploration how colour has been used by artists across the centuries. In 2019 her inspiring talk discussed the pigments used by the different artists in specific paintings and why they used certain colour combinations.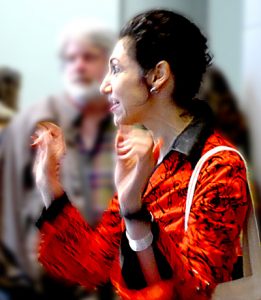 This year her talk is entitled Drama and Light and is about some of the most extraordinary artists of the 17th century Western Europe from El Greco to Caravaggio and Rembrandt to Rubens with focus on the use of colour and light and their influence on the 20th and 21st centuries' arts. Mirroring the in-person tours of previous years the talk will be delivered with a virtual the gallery and looking in detail at the discussed works.
About the tutor: Gayna Pelham has a background in Classical music. She specialises in working across the arts and has worked with orchestras and composers as well as film and animation makers. She also works at the National Gallery as well as other art institutions and corporate clients across London.  Moreover Gayna is an exhibiting artist and art teacher. She creates large scale paintings and interactive installations and is passionate about teaching art, especially to those who feel they cannot draw.
The online talk will start at 14:00 sharp and will last about 60 minutes, after which we invite you to stay for an informal chat (bring your own refreshments).
---
Tickets: The tickets are available via the EVENTBRITE button below and are free for Colour Group members and non-members – please choose the appropriate ticket type.

Numbers are limited so first come, first served.

Morio [CC BY-SA (https://creativecommons.org/licenses/by-sa/3.0)]