21 Mar

CANCELLED: INTERNATIONAL COLOUR DAY – Drama and Light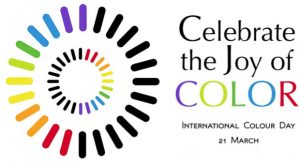 UNFORTUNATELY THIS EVENT IS NOW CANCELLED AS A HEALTH PRECAUTION- ALL TICKETS WILL BE REFUNDED
International Colour Day promotes colour awareness in many world locations on the same day. This is the tenth year that the 21st March has been acknowledged as a day to celebrate colour internationally – and what a colourful day it is!
The Colour Group will be offering Drama and Light a talk at the National Gallery in Trafalgar Square.
Art historian, lecturer and artist Gayna Pelham will continue her exploration how colour has been used by artists across the centuries.  Last year her inspiring talk discussed the pigments used by the different artists in specific paintings and why they used certain colour combinations.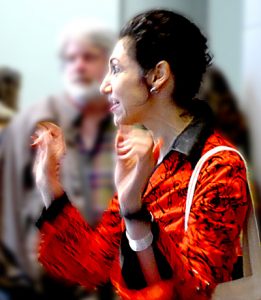 This year her talk is entitled Drama and Light and is about some of the most extraordinary artists of the 17th century Western Europe from El Greco to Caravaggio and Rembrandt to Rubens with focus on the use of colour and light and their influence on the 20th and 21st centuries' arts. As before the talk will be delivered while touring the gallery and looking in detail at the discussed works.
About the tutor: Gayna Pelham has a background in Classical music. She specialises in working across the arts and has worked with orchestras and composers as well as film and animation makers. She also works at the National Gallery as well as other art institutions and corporate clients across London.  Moreover Gayna is an exhibiting artist and art teacher. She creates large scale paintings and interactive installations and is passionate about teaching art, especially to those who feel they cannot draw.
After the talk in the galleries, which will last 60 to 75 minutes, your ticket entitles you to the Halsted-Granville Tea in the National Gallery Cafe. (drink and a cake etc)
Schedule: Meet in the foyer of the National Gallery sharp as the tour will begin 14:00. It will last 60 to 75 minutes so tea in the Cafe will be around 15.15 to 15.30 hrs.to the Café for tea. This will take about 45 min (incl. the walk to the café) or more, depends on personal choice. So by 16:00 hrs or so the event ends but you might like to visit the various  exhibitions as the National Gallery is open till 18.00 hrs however, these are not included in the Colour Group event and you will have to pay yourself any entry charges.
---
Tickets: The tickets are available via the EVENTBRITE button below priced at £5 for Colour Group members and £15 for non-members.

Numbers are very limited so first come, first served.  A Waitlist will be in operation for CG(GB) Members.  If you find you cannot use your ticket please return it for a refund and so that somebody else can have the ticket.

Morio [CC BY-SA (https://creativecommons.org/licenses/by-sa/3.0)]