11 Dec

The Seventh International Conference Colour in Film 11-13 December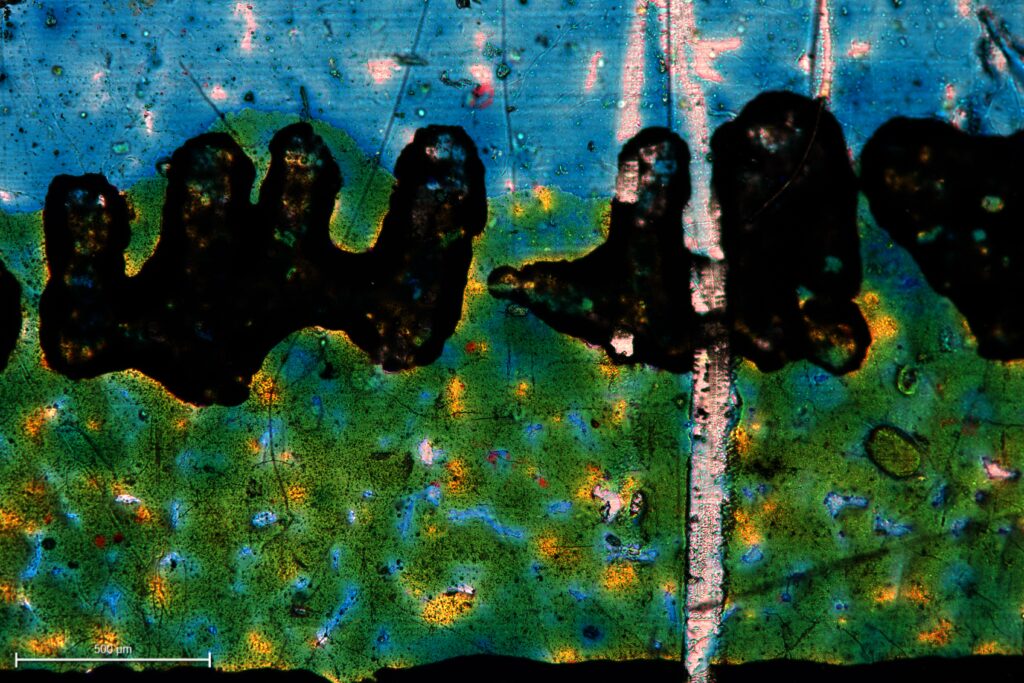 Image: photomicrograph of a chromolithographic loop, G. Koshofer Collection; from the Microscopy Project HTW Berlin and University of Zurich (https://filmcolors.org/). Photograph by Sreya Chatterjee, HTW Berlin."
The Seventh International Conference Colour in Film, a 3 day event is organized by The Colour Group (GB), HTW Berlin and Filmarchiv Austria, and will take place in Metro Kino in Vienna, Austria.
"Colour In Film", will focus on colour in underwater film, particularly the work of Austrian film and diving pioneer Hans Hass. Hass' important cinematic heritage is preserved at Filmarchiv; his stunning 1954 Technicolor feature, UNDER THE CARRIBBEAN, was among the first to open up the underwater realm in all its colours to a worldwide audience. We will explore the cinematic underwater film from its monochrome beginnings through this milestone and beyond learn about the colours of cinema, nature, and the nature of colour and light.
A programme of screenings, presentations, and restoration case studies will include keynote lectures on Hans Hass, the colours of the animal realm, and the unique process of Lippmann photography. For an updated event programme or programme changes please check the Colour In Film event's website via following the link:  (http://colour-in-film.net/program).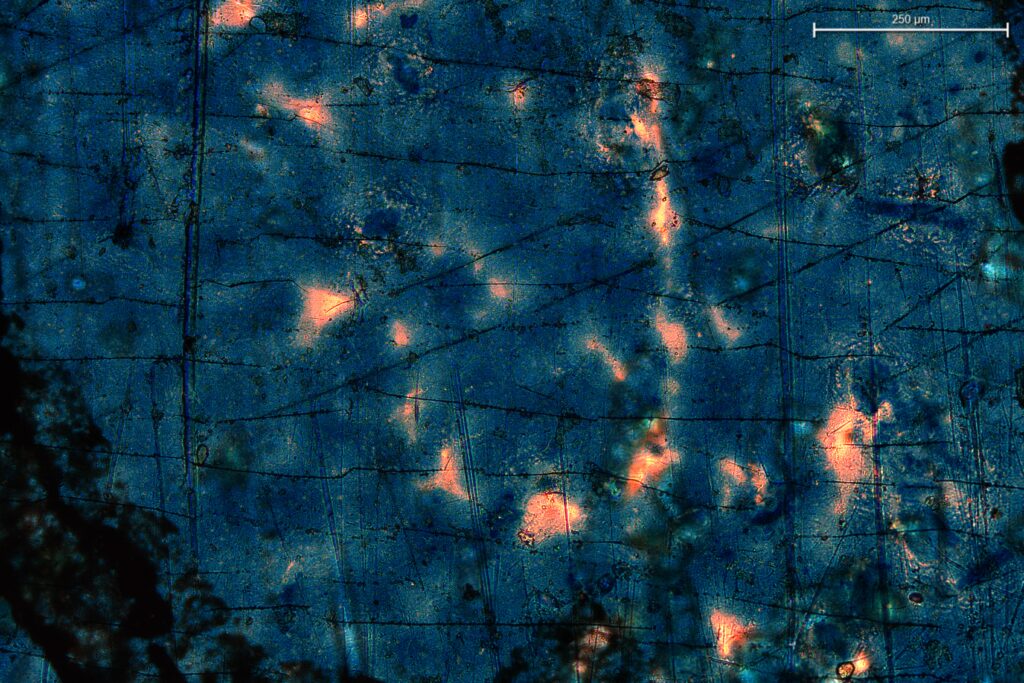 Image: photomicrograph of a chromolithographic loop, G. Koshofer Collection; from the Microscopy Project HTW Berlin and University of Zurich (https://filmcolors.org/). Photograph by Sreya Chatterjee, HTW Berlin."
Confirmed speakers include: 
Silent film curator Elif Rongen-Kaynakçi 
Three colour and Lippmann scholar Dr Hanin Hannouch
Digital media culture expert Prof. Dr Franziska Heller
Hans Hass biographer Dr Michael Jung 
Evolutionary biologist and diver Dr Casper van der Kooi 

And others!
Please join us as we continue to explore how the many facets of colour in film, photography, and nature merge and emerge. Participants are also invited to attend an evening prescreening Sunday 10th December of THE LIFE AQUATIC WITH STEVE ZISSOU (US 2004) which will be offered free of charge to the delegates of the conference, courtesy of the NAA.
The CiF 2023 organizing team: Dr. Elza Tantcheva-Burdge (The Colour Group of Great Britain); Dr. Nikolaus Wostry, Florian Wrobel, Oliver Bruck (Filmarchiv Austria); Prof. Dr. Ulrich Ruedel, Sreya Chatterjee (HTW Berlin).
Colour group members can purchase tickets at a discount via the Colour Group (GB) Eventbrite 

Non-members can purchase tickets directly via the Colour In Film website http://colour-in-film.net/registration