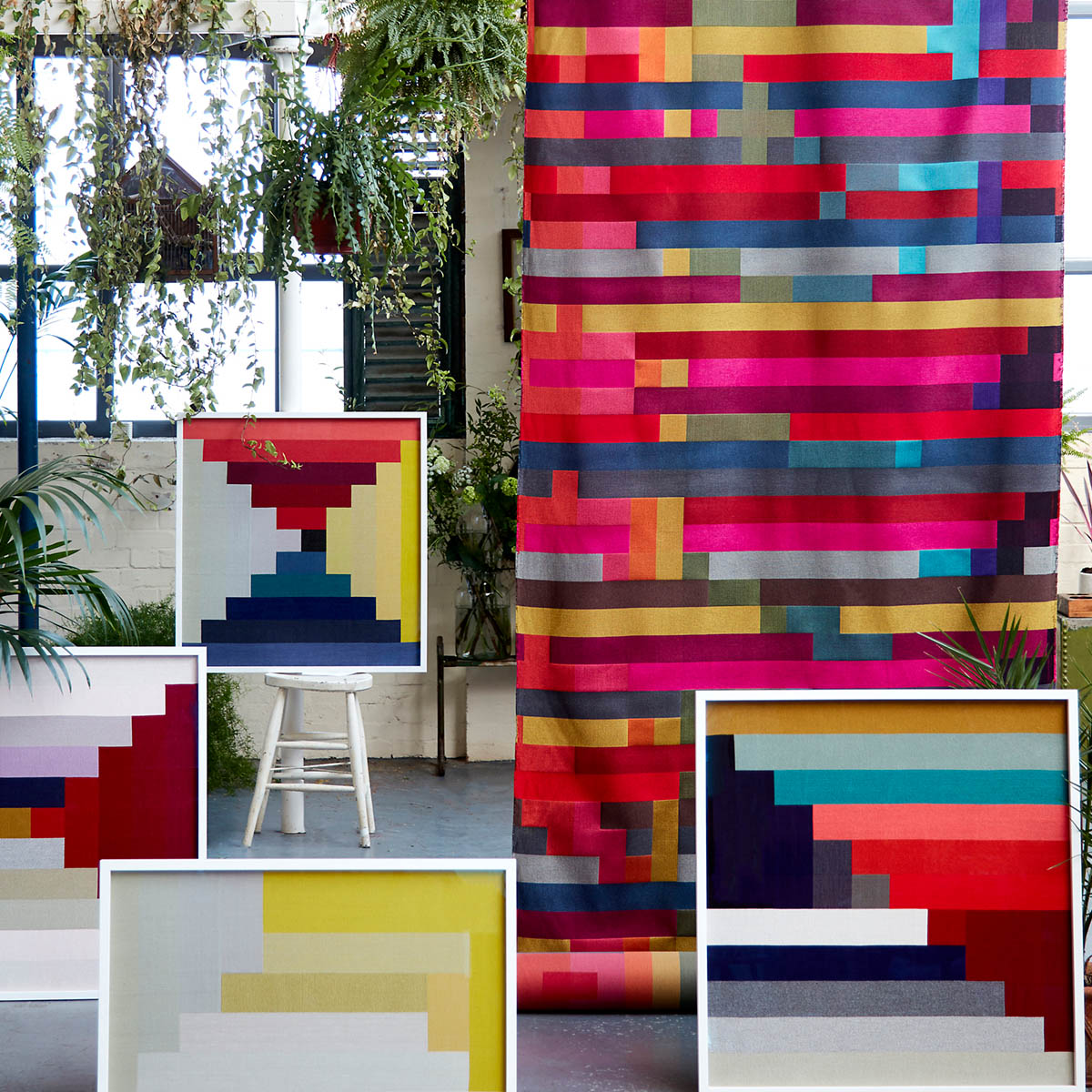 21 Jun

Margo Selby's Turner Lecture 'Weaving in Colour'

This year Margo Selby was the esteemed recipient of the The Turner Lecture, joining past artists and art historians previously honoured as Britain's greatest colourist. A sterling silver medal was awarded to mark the occasion, and we were honoured to host Margo's keynote lecture on her work. Margo's lecture was titled 'Weaving in Colour'. You can find out more about Margo Selby at her website here. 

The online lecture was attended by hundreds of people, and is available to view online below 
The Turner Lecture 2021: Weaving in Colour – Margo Selby 
Colour is absolutely central to all of Margo's work in textiles art and design – the effects of colour in a pattern – the relationship between colour and woven thread – and the physical impact of colour.
Margo's handwoven artworks are painterly, in regard to the optical mixing of pure colour – and sculptural, due to the physicality of woven thread as a mode of construction: the colour is the form. As yarn, the colours are integral, rather than applied to a surface. The woven textile is stretched, framed and wall-mounted, but the works are intended to operate as visual objects rather than pictures or decoration. Formal aesthetics are paramount, and in constant intersection – colour, shape, orientation, rhythm – the grammar of Margo's language – a rumination on the visual.
Margo frames her ethos as 'Art Into Industry' – alongside her art practice, she oversees the design work of her studio for artisan and industrial textiles production, collaborating often with global manufacturers and retailers.