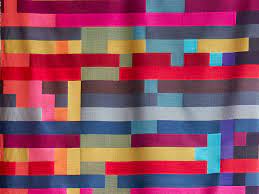 09 Jun

The Turner Medal lecture 2021: Margo Selby

About every two years the Colour Group invites a distinguished artist or art historian, to give The Turner Lecture, honouring Britain's greatest colourist. A sterling silver medal is awarded to mark the occasion, and the recipient presents a keynote lecture related to their work.

This year Margo Selby is being awarded the Turner Medal for her textiles-based colour practise. You can find out more about Margo Selby at her website here.

Further information on the title and content of the talk will be available closer to the time. Tickets are free for members and non-members, but please sign up in advance at the link below in order to receive the joining link for the event.